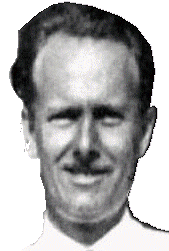 1900 - 1994
Ted Cressy
Ted Cressy was born in London, England in 1900. He began his career in aviation by joining the Royal Naval Air Service during World War I as a boy mechanic / gunner. In 1918 he transferred to the Royal Air Force and served in Egypt, Palestine and Africa. He served with the RAF until 1922.
He emigrated to Canada in 1922 where he joined the Canadian Air Force as a mechanic / air engineer at Jericho Beach, Victoria Beach, The Pas, Cumberland House and Norway House. Ted left the service in 1925 to join Central Canada Airways in Kenora Ontario. In January of 1928 he joined BC Airways in Victoria as an air engineer.
From 1928 to 1930 he worked with several other air services before joining the Air Land Manufacturing Company. Ted took part in the 1930 search for Paddy Burke.